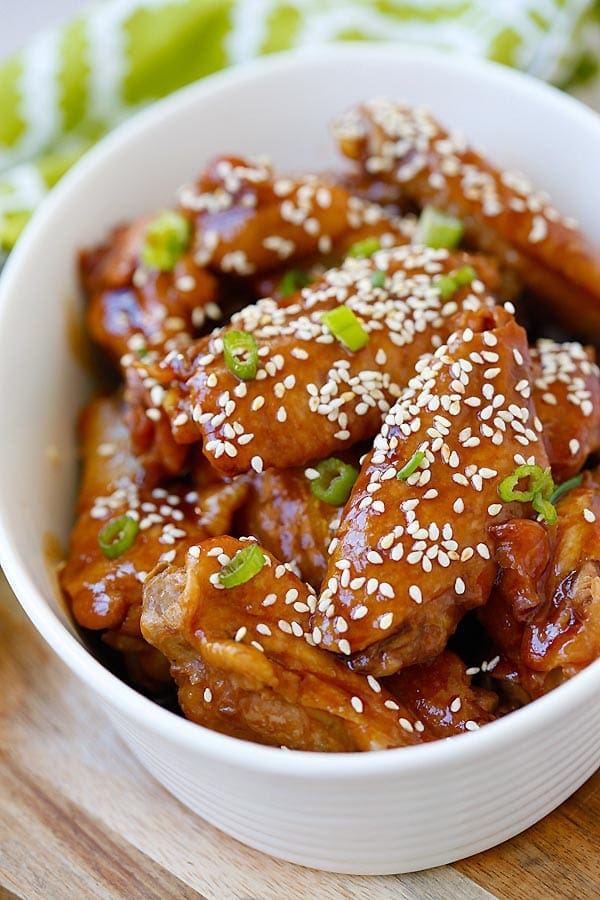 My little boy has started to really like chicken, which makes me the happiest mom in the world. We eat chicken a lot, and I really love chicken, especially chicken wings.
A few weeks ago when I had a party, someone brought over some baked chicken wings and little G ate like six of them. He ate all the chicken skin (his favorite) and the meat, and spat out the bones in one nice whole piece.
I was so impressed by his newly acquired skills, meaning his ability to eat bone-in chicken just like a grown-up now. I guess he has mastered his fine motor skills in the eating department!!
Other Recipes You Might Like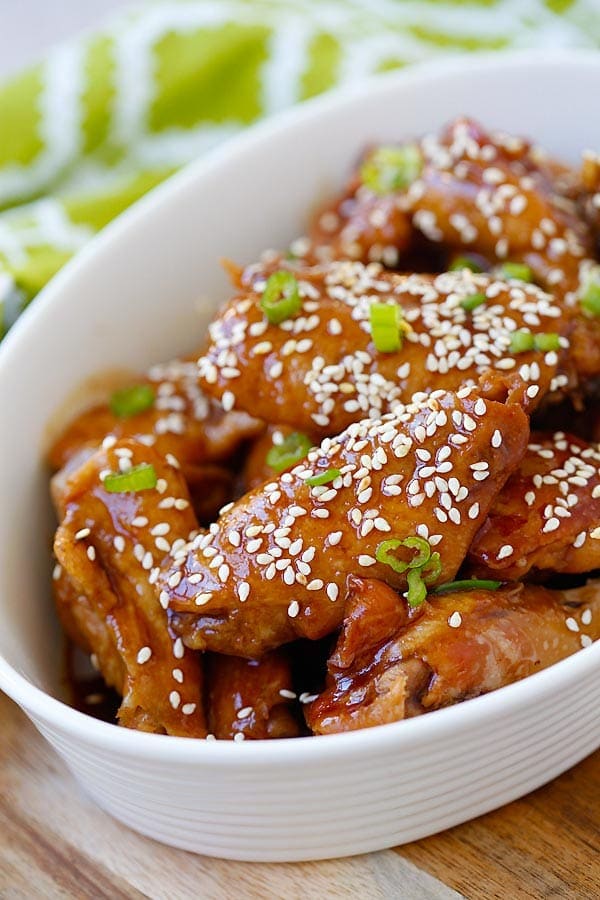 Since he likes wings now, I thought about making him an easy dinner with chicken wings.
He loves the combination of honey (he always asks for plain honey in a bowl and he would dip his fingers and "eat" the honey dry!), soy sauce, sesame seeds and thus I decided to make him this easy peasy slow cooker honey sesame chicken wings.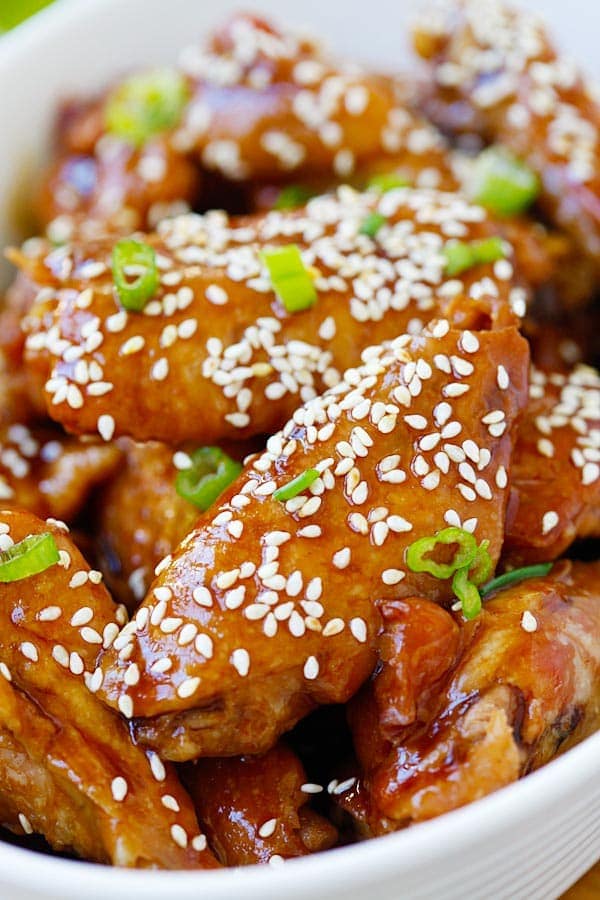 I got myself some organic jidori wings (jidori means free range in Japanese). The jidori wings are small or shall I say regular-sized, a clear sign that they are not hormone fed chicken.
The prep took 10 minutes of my time. I put all the ingredients into the slow cooker and set the heat level to high.
Three and a half hours later, I had the most amazing, fall-off-the-bone and absolutely delicious honey sesame chicken wings.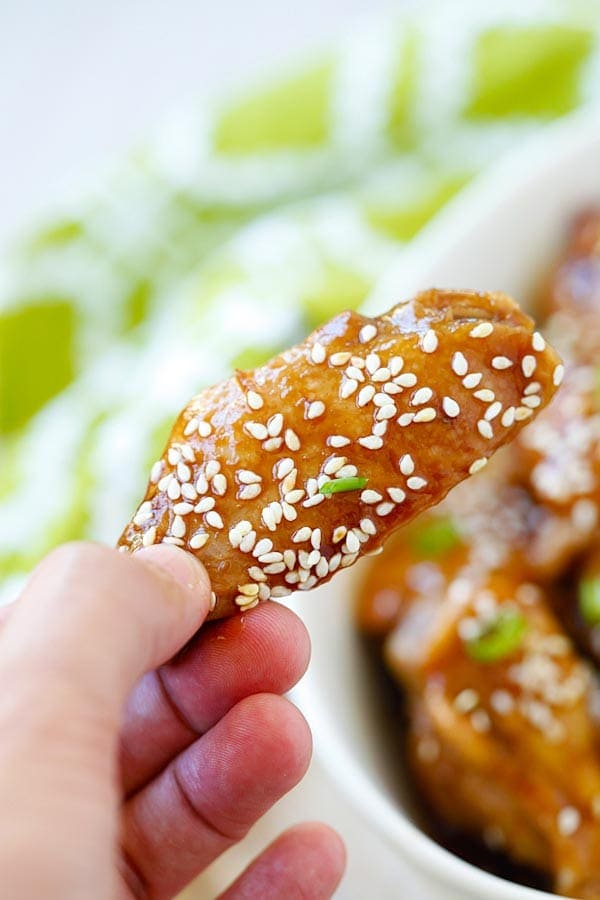 My boy devoured the wings during dinner. I packed the leftover for his lunch box at school. This is an amazin recipe for busy moms who don't have a lot of time to cook. Bon appetit!
How Many Calories per Serving?
This recipe is only 360 calories per serving.
Slow Cooker Honey Sesame Chicken Wings
Slow Cooker Honey Sesame Chicken Wings – crazy delicious chicken wings in a sticky savory honey sesame sauce. 10 mins prep time & dinner is ready.
Click Here for Conversion Tool
Directions
Rinse the chicken wings with cold water, drained.

Transfer the chicken wings and all the ingredients into a slow cooker. Stir to combine well.

Cook on high heat for 3 1/2 hours. Turn off the heat, dish out, top with some white sesame, serve immediately.
Nutrition Facts
Slow Cooker Honey Sesame Chicken Wings
Amount Per Serving (3 people)
Calories 360
Calories from Fat 198
% Daily Value*
Fat 22g34%
Cholesterol 94mg31%
Sodium 757mg33%
Carbohydrates 15g5%
Protein 24g48%
* Percent Daily Values are based on a 2000 calorie diet.