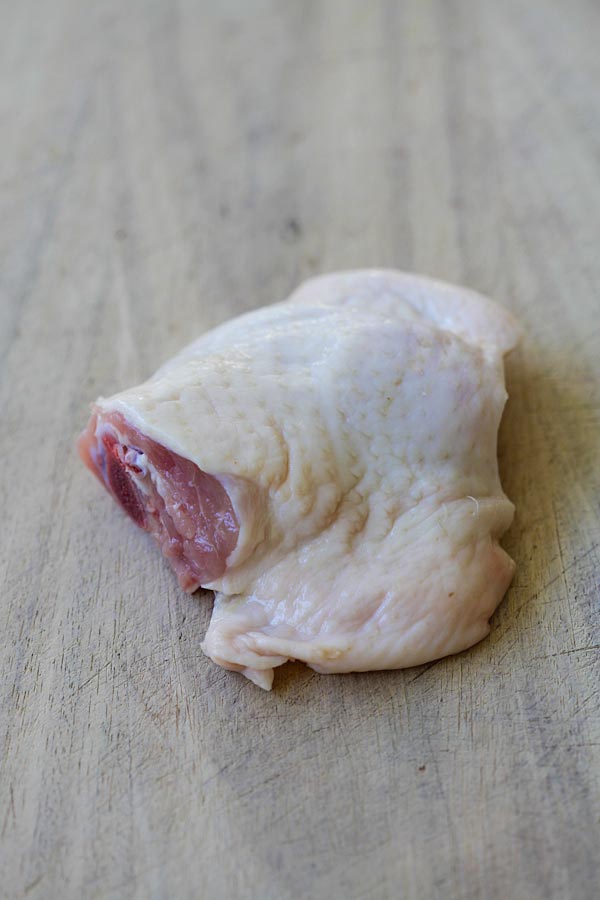 I have many chicken recipes that call for deboned chicken thighs, for example: creamy garlic chicken, lemon garlic chicken, honey dijon garlic chicken, buttery garlic Parmesan chicken, Vietnamese caramel chicken, chili lime chicken, chipotle lime chicken, etc.
Many readers emailed and asked me how to debone chicken thighs and I thought this post will be handy for those of you who wish to cook with chicken thighs but don't want the bones, but wish to keep the skin on.
I have even created a video teaching you how to debone chicken thighs.
It's really very simple and takes only a few steps.
Practice makes perfect and having a sharp knife really helps with deboning the chicken thighs.
Our family loves deboned chicken thighs especially little G.
You get the best of the chicken—with skin on, moist, juicy and tender meat (unlike chicken breast which is dryer), and no bones.
Check out the video below and subscribe to Rasa Malaysia YouTube channel.
How to Debone Chicken Thighs
1. Trim the extra fat of the chicken thighs, optional step. Find the bone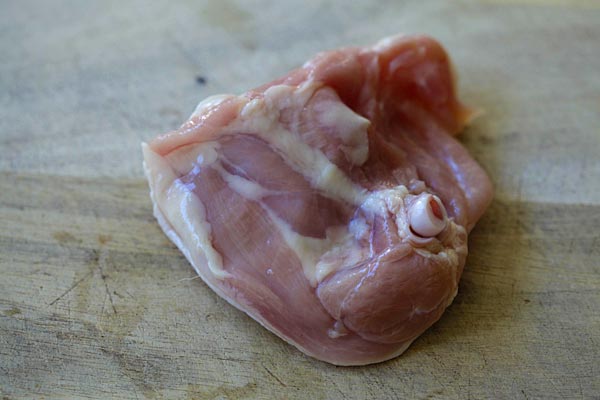 2. Cut an incision along both sides of the bone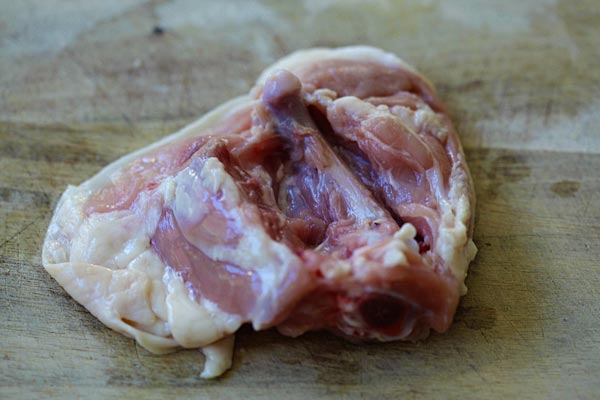 3. Run the knife beneath the bone and separate the meat from the bone.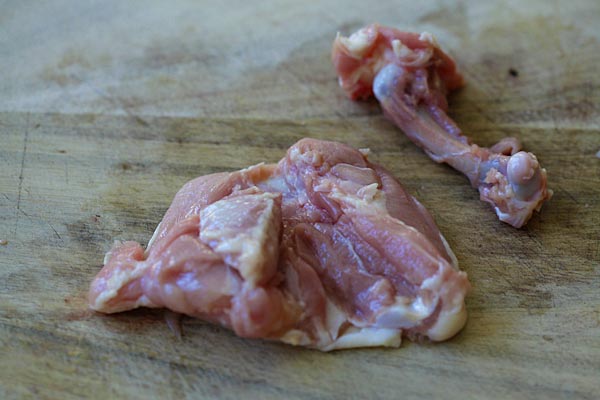 How to Debone Chicken Thighs
Learn the easy step-by-step to debone chicken thighs, so you keep the skin on, but with no bones.
Click Here for Conversion Tool
Directions
Trim the extra fat of the chicken thighs, optional step. Find the bone

Cut an incision along both sides of the bone

Run the knife beneath the bone and separate the meat from the bone
Recipe Video